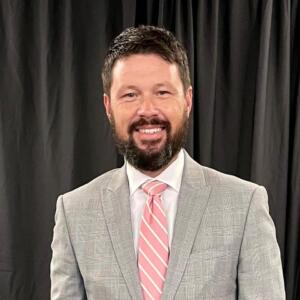 Neal Robbins is a native of Asheboro, North Carolina.  He attended Seagrove School and then Southwestern Randolph Middle and High School.  After high school, Neal attended NC State University where he received a Bachelor of Science in Chemical Engineering.  He studied law at the Wake Forest University School of Law and received an MBA from the Wake Forest University School of Business. He lives in Asheboro with his wife, Beth, and sons, Everett and James.
Neal is an avid reader and enjoys hunting, fishing, coaching his son's sports teams.
He is currently the publisher of the North State Journal newspaper and an attorney at Nexsen Pruet.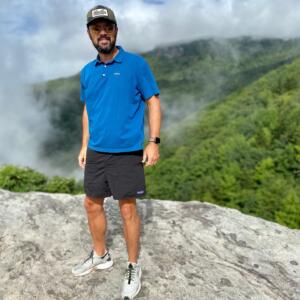 Education
North Carolina State University
Bachelor of Science, Chemical Engineering, cum laude
Park Scholar
Caldwell Fellow
University Scholar
North Carolina Engineering Intern License
American Art Pottery Association Scholarship
Graduation Marshall
Phi Eta Sigma Honor Society
American Institute of Chemical Engineers
Student Senate, Campus Life Co-Chair
Student Wolfpack Club
Wake Forest University School of Law
Juris Doctor
Federalist Society, President
Dale F. Sisel Scholarship
The Hearsay, Co-Editor and Cartoonist
3L Campaign Co-Chair
Wake Forest University Babcock Graduate School of Management
Master of Business Administration
Dale F. Sisel Scholarship
Ewing M. Kauffman Entrepreneurial Scholarship
Babcock International Experience: China
Finance Club
Babcock Charity Auction, Steering Committee
Affiliations
Park Scholarship Selection Committee
Caldwell Fellows Selection Committee
Park Scholarship Advisory Board
High Pine Wesleyan Church, Board of Directors
Triangle Federalist Society
North Carolina Governor's School Foundation, Board of Directors
Wake Forest University School of Law Rose Council, Chair
Wake Forest University School of Law Young Alumni Board, Co-Chair
North Carolina State University Young Alumni Council
Park Alumni Society, Chair
Piedmont Triad Federalist Society, Steering Committee
Asheboro Rotary Club
Vintage en Vogue, 2014 Model
Wake Forest University School of Law Moot Court, Judge
Trees NC, Board of Directors
Forsyth County Young Lawyers, Board of Directors
Twin City Santa, Steering Committee
Forsyth Academy Charter School, Graduation Speaker
Honors and Awards 
Triangle Business Journal 40 under 40
Legal Elite – Business North Carolina Magazine
Rising Star: Business Law – SuperLawyers Magazine
NC State Alumni Association New Volunteer of the Year, 2002
Randolph County Dancing with the Stars, 2013 Winner
Publications
Sherry L. Jarrell, Neal Robbins, Gary Shoesmith, Brendan Fox, Economic Development Incentives and the Legal and Economic Issues on Open versus Sealed Bids. 7 S.C. J. INT'L L. & BUS. 227 (2011).
Sherry L. Jarrell, Gary Shoesmith, and J. Neal Robbins, Law and Economics of Regulating Local Economic Development Incentives, 41 WAKE FOREST L. REV. 805 (2006).
Jeremie McGowan and Neal Robbins, The Myth of North Carolina Ceramics: North Carolina Art Pottery, 15 J. AM. ART POTTERY ASS'N 2 (1999).